Mar 23 2007
This activity is similar to the dry pouring, here instead of beans , we use liquid . To make it more interesting, I added a drop of food colouring into the water for them to pour.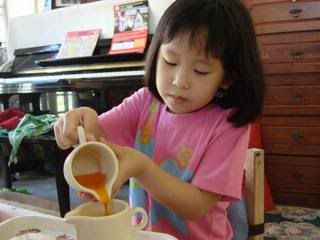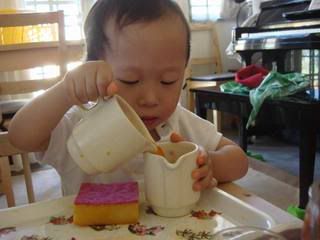 Working with full concentration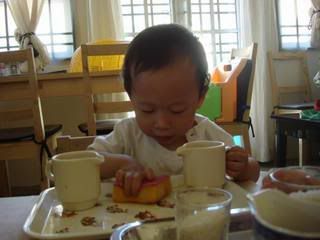 And he's very particular with all the spillage and will attempt to wipe it of with the sponge.