Mar 22 2008
Hits for this post:1539
Hub's office had organized a KidZ Day for it's employees children. It's only for children age 5 – 6. 50 Pax. Had to do reservation as it's on first come first serve basis. We think it's a good activity for JS to participate, as she gets to tour the factory, see what's all daddy's work is about (not often we get a chance to tour a factory)
So off to hub's office JS goes together with daddy since it's a working Saturday for hub. She will be there for 1/2 the morning. I hope she will be alright as parents are not to tag along. She's clearly excited about it and she woke up so early this morning at 6.15a.m. Before daddy is ready to go, she already walking about excitedly and ask daddy to leave early. No photos will be taken , as daddy also won't be allowed to tag along, Daddy has to work!!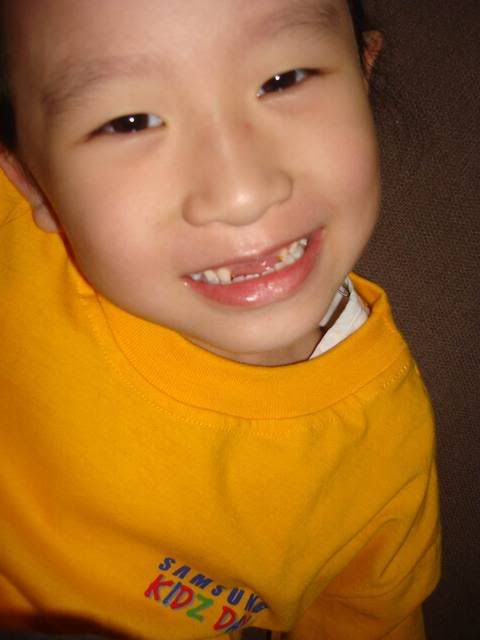 The Itinerary:

8:00am Arrival of Employee's children @ Guard House
8:15am Registration for Attendance
8:30am Welcome speech by Emcee / HR Representative
- Breakfast
9:00am – 10:30am Line tour to Production
- SMT Group
- PCB Group
- Main Line Group
10:30am Video Presentation on Kidz and Products
- Short Quiz
- Games
- Lucky Draw
12:00pm Lunch
- Souvenir Distribution
- Best Active Kidz Award Distribution
-Group photo
12:30pm End of Kidz Day
Will see what she has got to tell me when she gets home.

Blogsphere: TechnoratiFeedsterBloglines
Bookmark: Del.icio.usSpurlFurlSimpyBlinkDigg
RSS feed for comments on this post
Comments Off