Jun 09 2008
Hits for this post:2897
This is one simplest and easiest science experiment we done at home during the school holiday. Because I'm so lazy had so little time to spare, I didn't make up a nice volcano with plasticine/dough or paper mache. What I did was just use newspaper. It didn't look nice at all , as it's done up in less than 5 minutes for the children had great fun.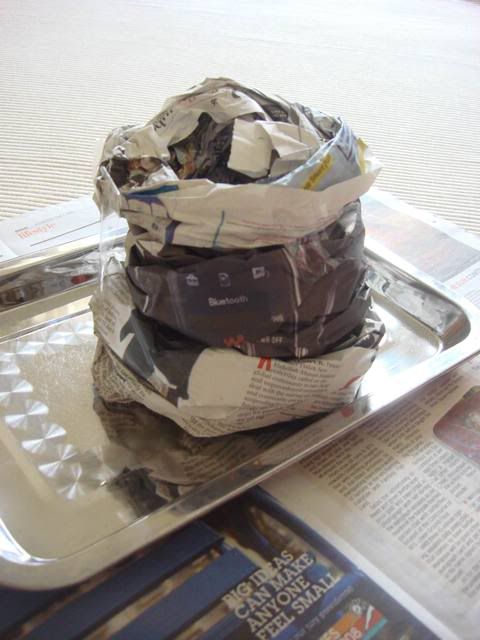 This is our "Volcano"!!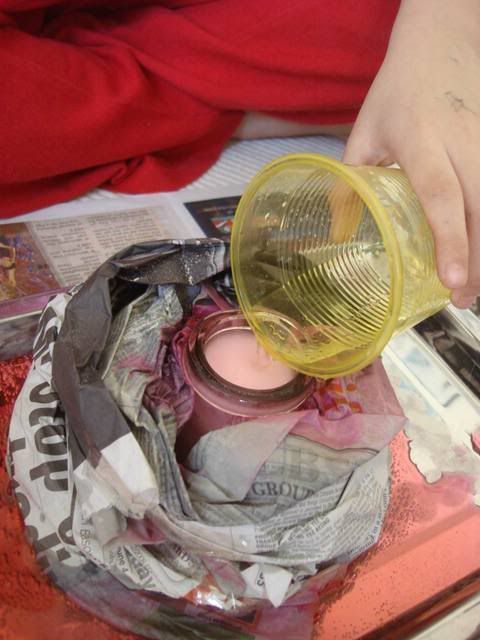 Pouring vinegar into the "volcano" to make the eruption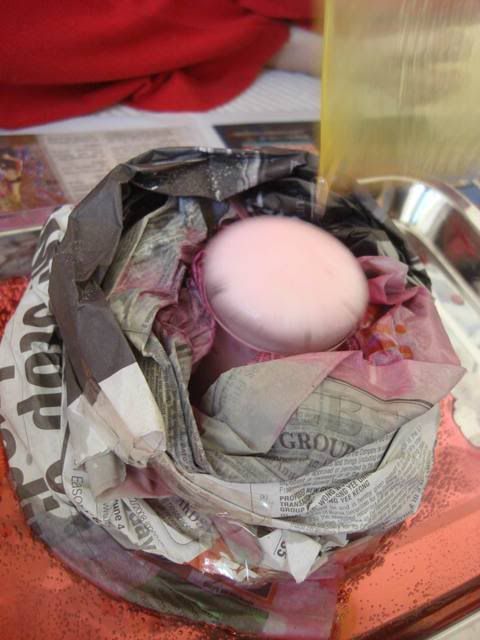 They finished up one whole bottle of the vinegar.
Keep wanting to repeat this activity. This is such simple activity, all you need is newspaper, bicarbonate soda as well as vinegar.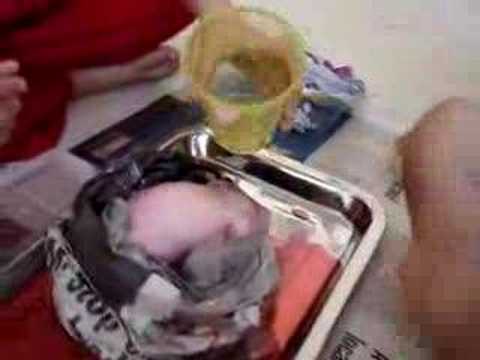 Blogsphere: TechnoratiFeedsterBloglines
Bookmark: Del.icio.usSpurlFurlSimpyBlinkDigg
RSS feed for comments on this post
4 Responses to "Science Project At Home – Volcano Eruption"
Looks like fun. My daughter's almost three, she might be a little young for this but what the heck, I'll give it a shot this afternoon and see if she likes it.

no harm trying to see if she likes it or not

try out the same formula when you go to the beach…looks like real volcano…

Thanks for the great idea…wonder when we will get a chance to go to the beach.

Elaine, you are really one FANTASTIC mother. With 3 kids, where u get so much idea and energy to do all this???????

That's why my project look so cacat, have to be quick. And did you hear baby grumbling in the background/in my lap. She's getting impatient, cranky and sleepy after sitting up so long for watching korkor and jiejie.

Oooh…exciting!!

Wish have more time to do up a better project. If use dough to make the volcano, it definitely going to be much fun and the kids will certainly enjoy it more…sadly, time is the main hinder.