Jun 27 2008
Hits for this post:2751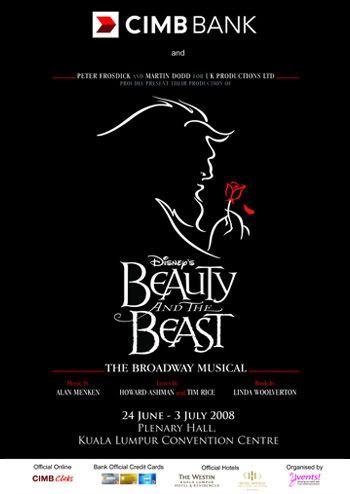 SIL has got complimentary tickets to Disney's Beauty & The Beast, Broadway Musical this Sunday at KLCC. The family will be there. SIL said I can leave baby behind to be taken care by her, MIL as well as the maid, so that I can go for the show with hub and the 2 older kids. But I really doubt baby can stay without me for so many hours. It's going to be a 3 hour show and commuting to KLCC to and fro takes time too. If baby doesn't get separation anxiety, I would too. I don't think I can have peace of mind and enjoy the show without having baby with me.
Then I asked, why not I bring baby along, wear her in the sling, nurse her to sleep. Sounds like great idea. Unfortunately, the event organizer stated that child below 1 year old is allowed. Looks like I have to sacrifice. I really love watching broadway musical.
Now , the problem, without me going, how about WH. He's such a timid boy. He never likes cinema (the darkness and the sound system), he never likes weird looking things (including the DIGI yellow man..he got very scared of them) . Our concern is that he might get frightened by the beast.
My "task" given by my SIL is to show me snapshot of the show and let him thinks over if he wants to go. He's still very fickle minded now. A little while say yes…he says he will sit on daddy's lap, he will "
cover his ears" (that's what he usually does when he's watching TV/movie on show he's a little scared off) . A little while he change his mind. We told him he has 5 days to think about it. Until today he still says he wants to go, but I'm not sure if he would change his mind on Sunday or even when they were there.
Few months ago, daddy brought the two kids to cinema to watch Bees, that time I was in confinement. I was so surprise to see them home extra early. According to daddy and jiejie, he was crying and wailing so loud in the cinema way before the show start. (during those ads and movie preview hour) , he was such a nuisance that they have no choice but left without watching the movie. Now now…will he repeat the same thing again?
Some pictures I manage to find and show him about the show.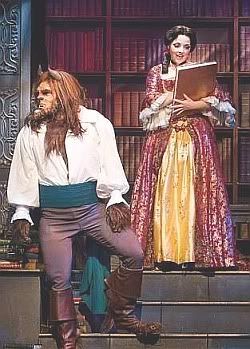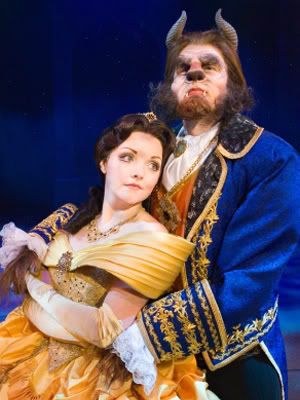 *err…why Belle looks so fat??*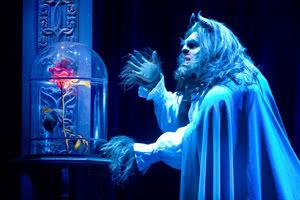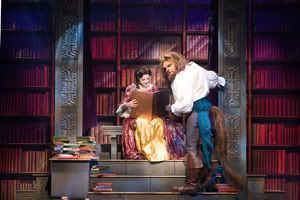 Even manage to find videos from Youtube to show them. Jiejie is very excited about it. In fact this weekend is already packed with fun filled activities that the she's looking forward too. Tomorrow will be daddy office's family day at the Theme Park.

Blogsphere: TechnoratiFeedsterBloglines
Bookmark: Del.icio.usSpurlFurlSimpyBlinkDigg
RSS feed for comments on this post
2 Responses to "Disney's Beauty & The Beast"
I wish they have it here in KK.. Would love to bring the boys to things like this..

That's one reason I like staying in the city.

#

schoolheadache

on 27 Jun 2008 at 1:52 pm

WH sounds so like my son when going to cinema.

I'm a little worried that my son is over timid…scared he will be bully in school next time and being called sissy. Now..I least I know I'm not alone. Both my girls are bold and brave compared to my son. *sigh*