Jul 02 2008
Hits for this post:2077
JS had another splendid afternoon over the weekend. Sunday , she went for the musical with her aunt and grandmother. Daddy suppose to go too, but change his mind last minute (so there's one extra ticket left), WH has since changed his mind on Saturday and decided to follow me to my parent's place.
It was a 3p.m show , but SILs were invited for the pre-show cocktail at 2p.m as well as "Meet The Cast" photography session (can't use our own camera though). According to SIL, JS enjoy herself so very much and was humming along and SIL has to got her to soften her voice and concentrate to watch the show. They got quite good seat in front too.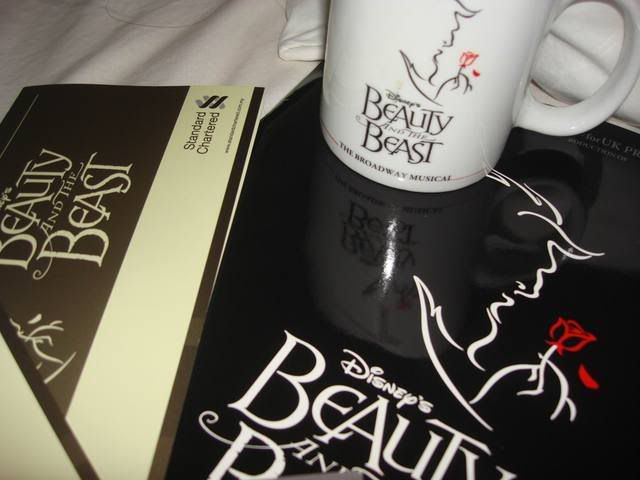 Door gift. Mug and the program booklet.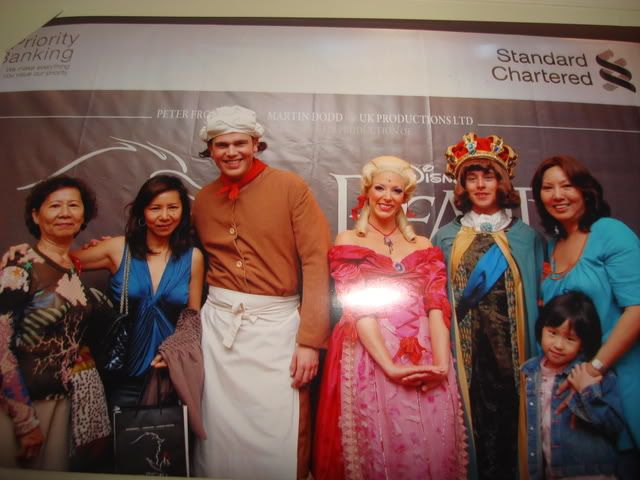 Meet the cast .. photography session.

Blogsphere: TechnoratiFeedsterBloglines
Bookmark: Del.icio.usSpurlFurlSimpyBlinkDigg
RSS feed for comments on this post
One Response to "Beauty & The Beast Musical"
popped by to say hi! out of curiosity, is that Aileen I see in the pic? She looks like someone I know..

small world , small world…