Nov 25 2009
Hits for this post:3063
I am starting to enjoy the school holidays. Having the 3 kids around me is fun eventhough they do squabble and fight, yelling among them and I have to play referree, but there are moments that is just heart moment, sitting there chatting with them or just listen to their conversation.  Even JL can says things that make us laugh.
One thing we have to changed is to try to get up early. We are getting up later and later. The past 2 days we got up at 9 -ish and today , I got up at 10a.m and the kids got up at 10.30a.m, but we still manage to run some activities after late breakfast and between late lunch.
I am starting to enjoy the relaxing mode that we get things done, even when doing worksheet. I am not putting too much pressure on them, as long as we get some work done, they are free to do the things they want.  We manage to slot in TV and computer time well, we do written work, work with material, have free play and JS does what she likes doing best – drawing, making cards, outdoor play (YEAH..the weather had been good in the evening and I manage to bring them to the playground)
Feeling a little lazy to drive out though. Perhaps next week I bring them to the national science centre in Mont Kiara. I have checked on the entrance fee to the wildlife park at Sunway and they don't come cheap if I were to bring the 3 kids plus maid there. (Have to ask dad if he has got special staff discount!)
This weekend will be shopping for party stuffs…. I think I will be able to accomplish what I have set to do with them. All thanks to that I am no longer and internet addict and I have completed my assignment file..left essay to go, but I know I can get it done on time. I am glad to be able to give them the full attention. The feeling is great. I think I have been neglecting them when I was so busy rushing for my coursework and assignments the past months as well as the years before where I was such a blogaholic…now I think I am slowly getting the balance!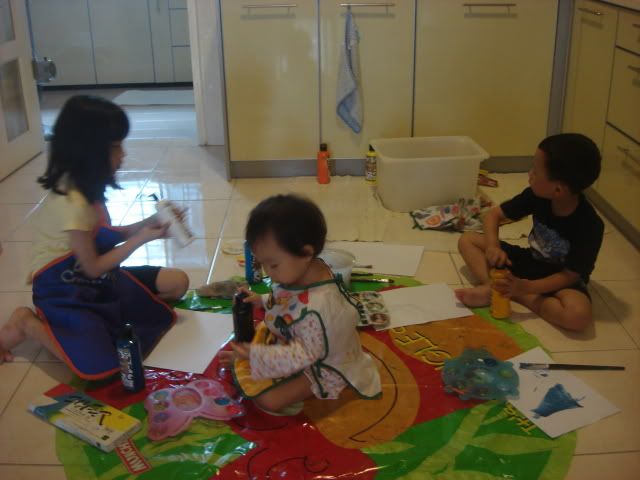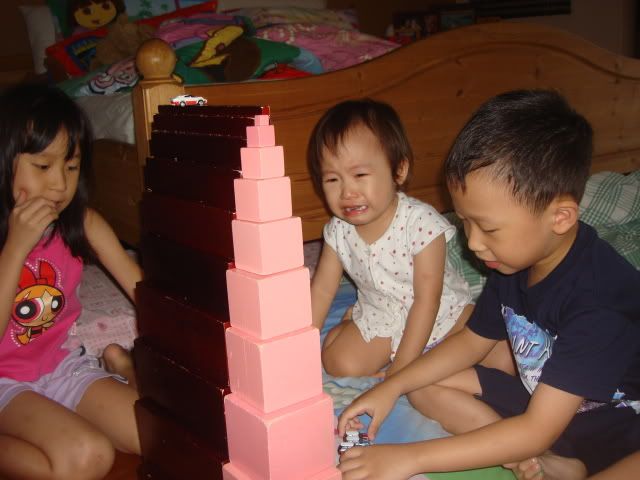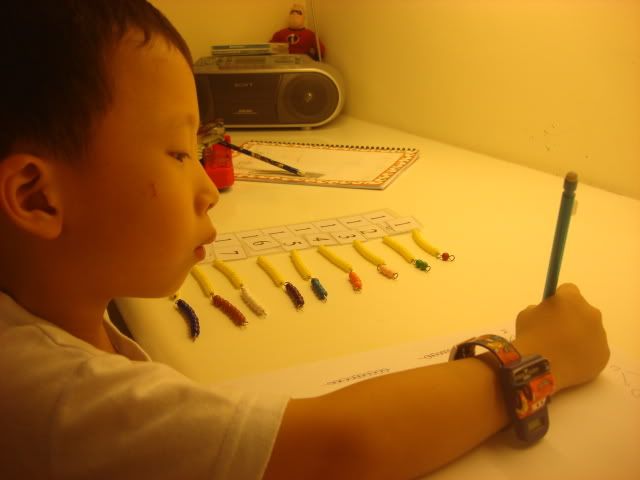 Blogsphere: TechnoratiFeedsterBloglines
Bookmark: Del.icio.usSpurlFurlSimpyBlinkDigg
RSS feed for comments on this post
3 Responses to "School Holiday = Sleep In"
How I wish I can find the Montessori materials for my kids.

Get them online.

Gosh! You actually bought the Montessori materials for your kids?!! I wish I could efford a few for my sprouts~ (Envy)

I have collected them bits by bits over the years and some I made them myself. I have a more complete set than many preschools that claimed themselves to be a Montessori school. Well…after all , that's why I took the course, to use it on my children.

Me too. Have found the balance.

The weeks really gone by very quickly. Feel like haven't done anything productive