Jan 17 2010
Hits for this post:2172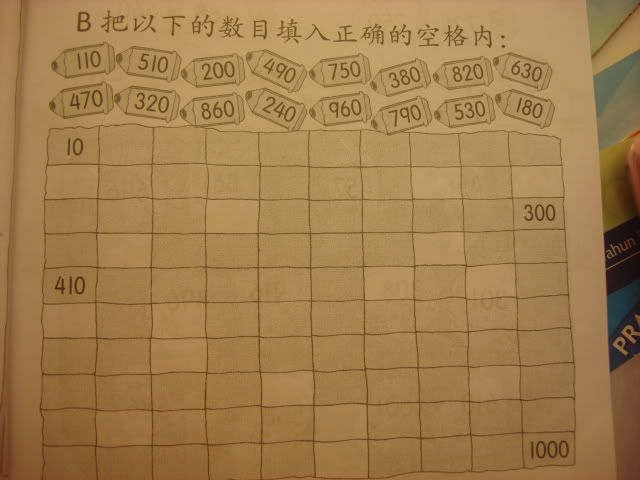 I find this maths question pretty abstract for a 7-8 years old. Especially when they have just started to learn to count within 1000. No problem if they have been exposed to golden beads/bank games/large number cards in the Montessori maths at a very preschool level, but not for someone who is just being taught to count within 1000 without concrete materials.
For someone that is not so mathematical inclined, just like my JS, it is even harder for me to explain.
Found a better way to explain to her. Perhaps by repeating working on it, she will remember the trend (the shortcut!)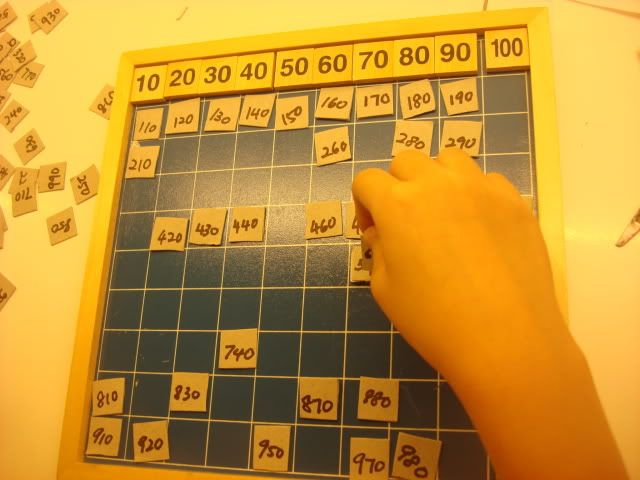 this is a hundred board, but I have to make my own chips that count by 10 and within the range of 1000.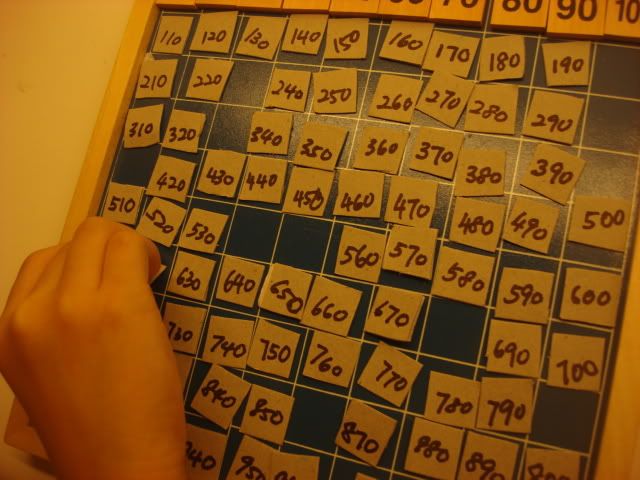 It is easy to place the chips in sequence, but if randomly pick and place, there is still a tendency of mistake being made.

Blogsphere: TechnoratiFeedsterBloglines
Bookmark: Del.icio.usSpurlFurlSimpyBlinkDigg
RSS feed for comments on this post
One Response to "Maths"
I think the Montessori Hundreds board method is a great idea to teach the concept of tens & hundreds! Thanks for sharing.

Indeed, the concrete materials give a better understanding to the math concept