Sep 22 2010
Hits for this post:2696
The kids are all Lego's fanatics. Even JL is joining in the league lately. I haven't posted anything on them working on their Lego sets in this blog for a while though I have posted some photos in my FB. Hub had posted a few posts on them in his blog and I am copying them here.
WH in particular is hooked to it and is quite good. He can work independently with sets for older kids and it is hard to believe he is actually having mild dyspraxia when one look at the way he plays with Lego.
Lego Creator Series-Propeller Power 6745
As usual, WH is a Mr.Fix It fanatic, craze for more Lego challenges and once he's on it, there's no stopping him from completing his tasks. Here's propeller power: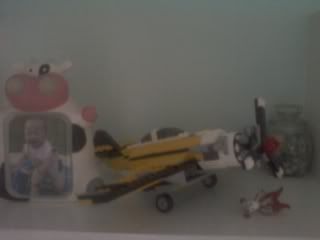 Lego Creator Series-Highway Transport 6753
WH is a 'wheel' fanatic, first thing that he wanted was the Highway Transport Lego set after his Creator 6745 series (3 in 1 aeroplane, helicopter and jet fighter). We first saw it in ToysRUs and it was selling for >RM500. Pretty damn expensive! but Uncle Fred managed to get it from US for about RM300+ and hand carried it back for WH! So far, he has completed the car carrier, dismantled it and fixed tow truck, dismantled it and fixed crane, dismantled it gain and now he's on car carrier again.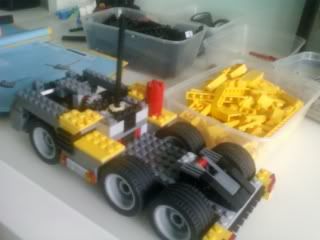 Here are some other Lego's that WH has build: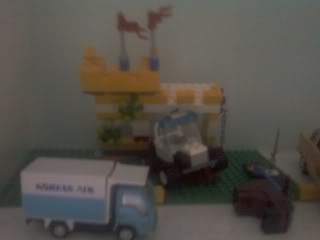 WH, JS and recently JL is going Lego fanatic. One hard thing is to keep all pieces accounted. So far, WH has lost 2 pcs of Lego for his Highway series. However, he had a creative idea of replacing missing pcs wth alternates.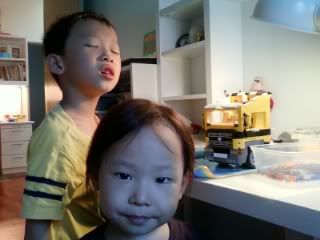 Creator Series-Home building in progress
Here are some more pics of women builders at work: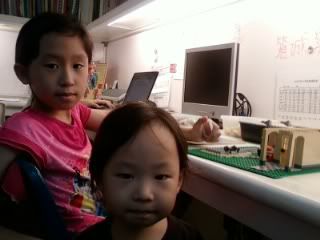 One of those lonely nights building Lego's
Rewind the clock and here you got WH on his lego building:

Blogsphere: TechnoratiFeedsterBloglines
Bookmark: Del.icio.usSpurlFurlSimpyBlinkDigg
RSS feed for comments on this post
3 Responses to "LEGO Fanatic"
I like his look in the last pic, so full of concentration.

when comes to Lego..he can really concentrate

wah…u spent so much on Lego?

Redeemed from credit card and bonuslink. The biggest set a gift from BIL from US

Wow!! My kids will love playing in your house then. So much Lego!!!

come come..bring your boys over. My boy ask for Lego some more for his coming birthday…and I am sure will be the same for Christmas