Sep 22 2010
Hits for this post:3049
Since the 2nd day of the 8 month of the lunar calender, the children already in the mood of celebration (during the 7th months, the children are not aloud to be out of the house at night, as it's the ghost festival month)
Kids being kids, they love playing with fire and this is the only chance that they get to play with it.
Had wanted to bring the children to walk about in the neighbourhood, carrying the lanterns, but the wind is always strong. Just a few small steps, the lights on the candles went off, and it is quite difficult for me to bend down, balancing baby in the sling and light up the candles. We gave up!!
But they have fun just playing outside the house and with the neighbour's kids.
Baby wants to join the fun too…but all she can do is sit and watch.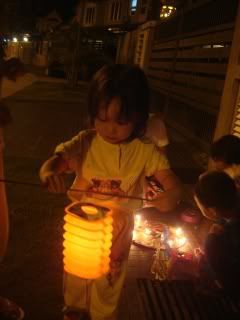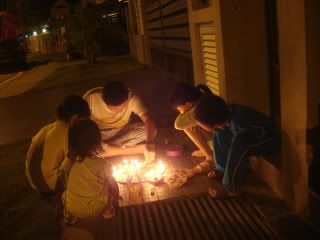 This is what they actually enjoy, not so much on the lanterns.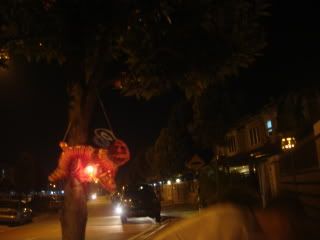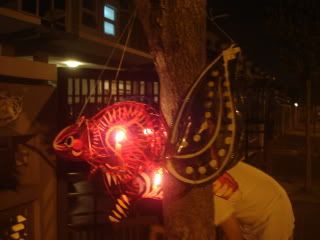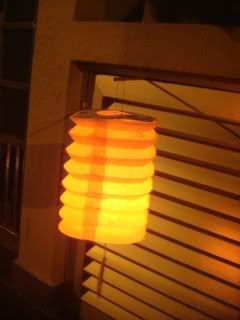 HAPPY MID AUTUMN FESTIVAL..  中秋节快乐!

Blogsphere: TechnoratiFeedsterBloglines
Bookmark: Del.icio.usSpurlFurlSimpyBlinkDigg
RSS feed for comments on this post
3 Responses to "Mid Autum/Moon Cake Festival"
How I miss those lanterns. I remember good times with my cousins too, walking around the neighbourhood.

I miss those days of carrying lanterns , walking around the neighbourhood with my neighbors too

Yah, the kids love the candles part the best. Happy Mid Autumn Festival to you.

yup yup..the only time of the year that they are allowed to play with fire

hey what's little bb sitting in…the chair so cute ???
my kids too they r more interested to play with candle & fire than the lantern lor…

That rattan chair ah??? From my boy use until now…