Jan 19 2012
Hits for this post:3848
The kid's primary school is having a special event to usher in the CNY tomorrow. There will be no normal class. JS and WH are looking forward to it. There are very excited.
Last week, JS only knew there will be a Chinese Calligraphy competition. Nevertheless, she was very excited about it already. It is the first time since she attended this school that she gets to attend this competition. It didn't involved the afternoon school lower graders.  She has been practicing hard. I gave her some pointers and demonstrated for her. (Not that I am very good in that, and regretted that I have not pick up this skill when I was in school when I was offered a place to learn , as well as didn't take lesson under my grandfather just like what my brother did). She was in awe with my writing.
Later that week when she knew that there is a open group competition for parents and brought back the form, she urged for me to sign up. She really look up high on me and said "Mummy, if you go, you sure can get number 1″. I told her I am not good enough and giving lots of other excuse like it is impossible for me to write while having to look after baby. She thrown me this statement " You haven't tried, how you know you can't ?"
She is pretty confident with herself too.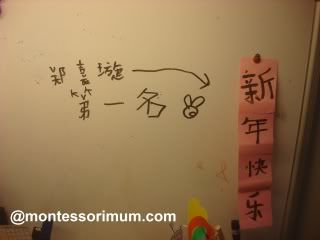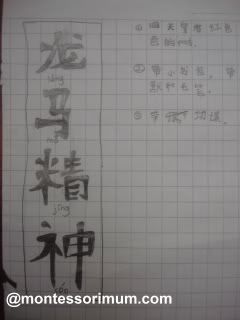 This is her last practice, but it was done with mechanical pencil.  It like her mind mapping like what she is going to write and how she is going to do it.
And since it is a special day, they are allowed to wear red shirts and black pants to school instead of school uniforms.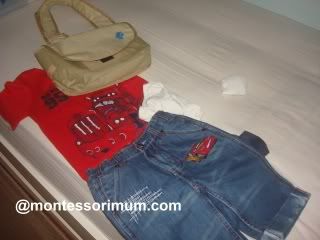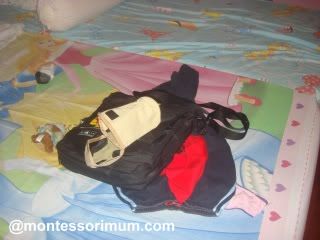 They got everything prepared early. I have never seen such enthusiasm in them about going to school. This is the first time.
By the way, I just found out that there will be a greeting cards competition for the lower graders in the afternoon.
Before JS went to bed, she keep reminding me to wake up early (since I am a little under the weather and had taken medication). She also urge me again to go school to snap photos. She said "bring the 大炮, OK?"(大炮 is how we referred to our bulky (as compared to the compact camera) EPL2 camera)
I hope I can make it to her school tomorrow morning. I can't promise, as it is very much depends to JL to see if she is fit enough to get out from the house. She is still nursing a cold.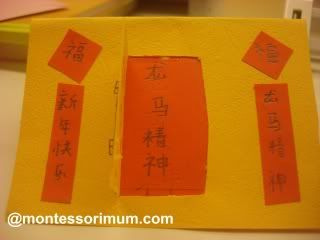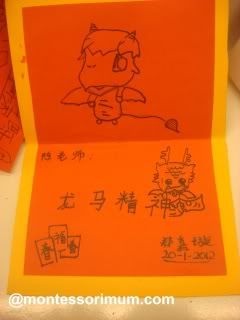 She made this card for her teacher.

Blogsphere: TechnoratiFeedsterBloglines
Bookmark: Del.icio.usSpurlFurlSimpyBlinkDigg
RSS feed for comments on this post
Comments Off