Dec 13 2012
Hits for this post:2100
Few days ago (10/12/2012) , I send JS to the art teacher to pick up skill of hand carving rubber stamps. She instantly fell in love with it.  All the while she has already got the habit of playing with eraser, carving on it, but never the have the right skill to make nice rubber stamps. I am glad I send her for the workshop and I must say she is pretty talented in it.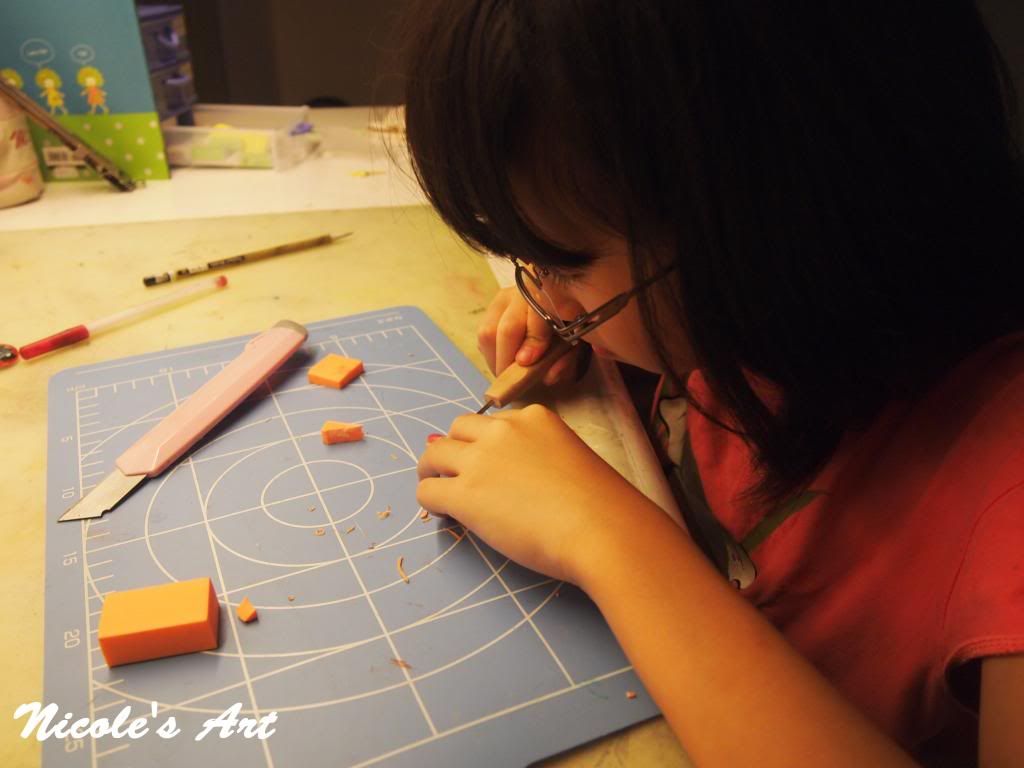 Full of concentration in her work. This one whole week, whenever we are  home, she is carving and carving.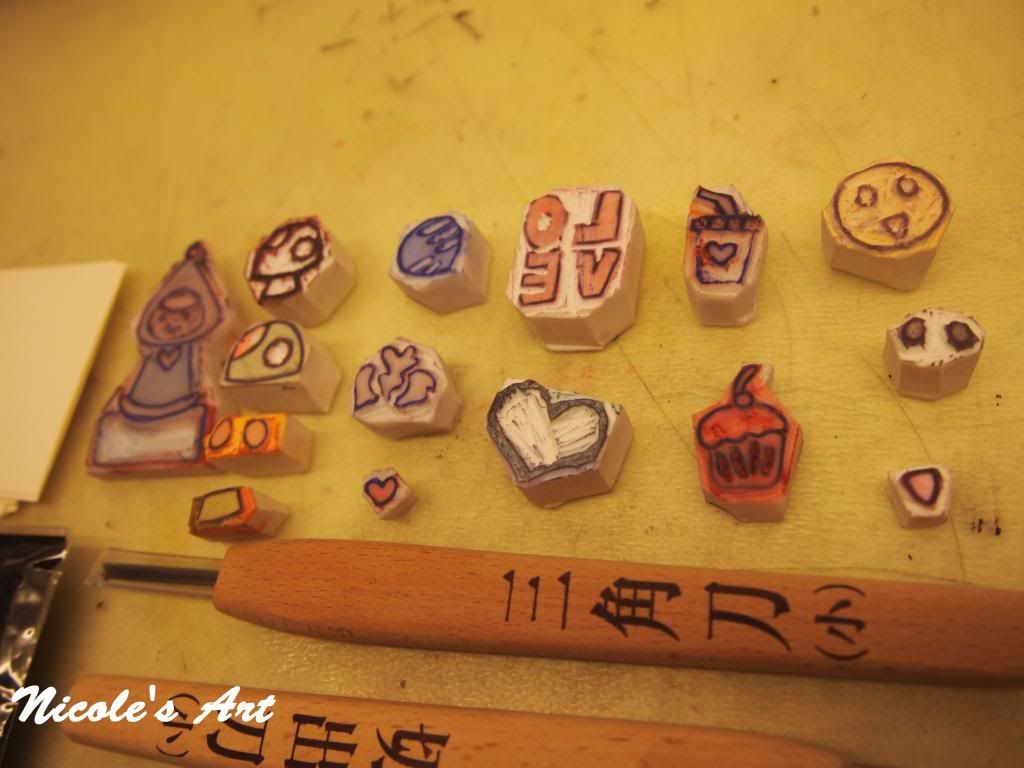 Part of her earlier work done during the workshop, plus a few she did at home right after she got back from class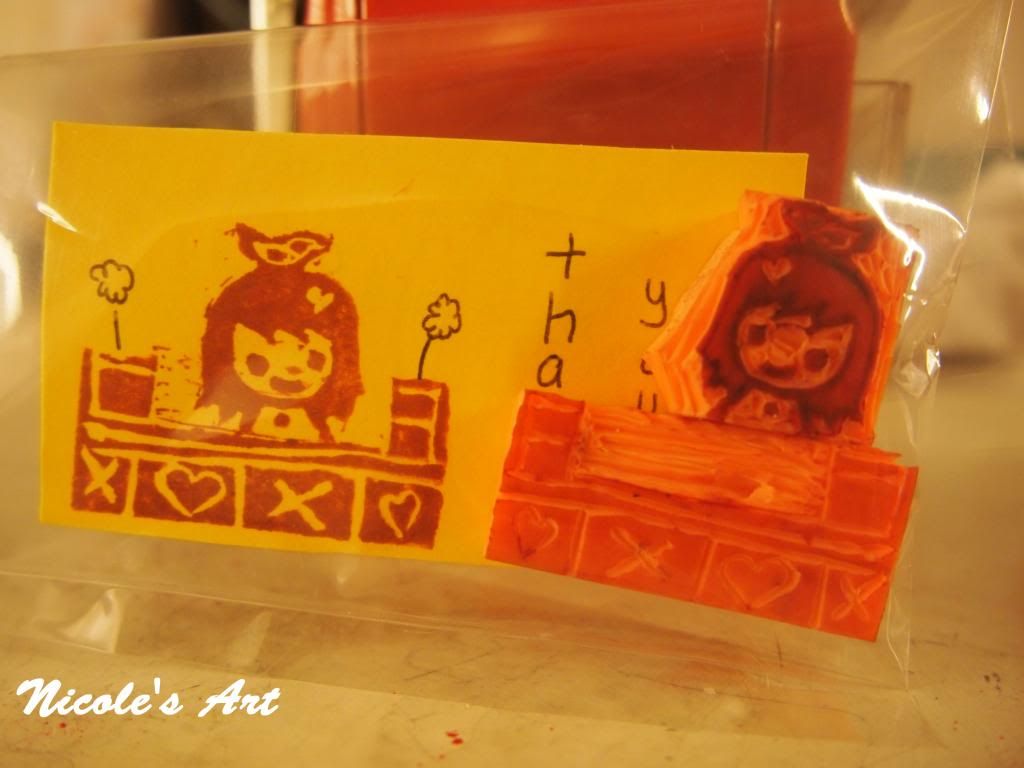 She is now ready to se
ll her craft. This is her first official craft that she puts out for sale. She wants to be self sufficient to further pursue her interest in art and craft. She was telling me "Mummy, let me buy my own erasers". I am in the midst of teaching her how to set up an account in etsy. Teaching her some lesson about setting a capital, how to count her profits etc. These few days we have been busy hunting for stamp pads and rubber block, from normal stationary shop to daiso and 100yen. We can't find any. We will be heading to Craft Haven at 1U this weekend and hopefully can get what we want.
Again, we have proven that school goers can be very unschool in our daily life.  Just from a simple passion she has, I can teach her so much about maths and commerce.
She has her own facebook fanpage. You can view more of her crafts there. Here's a link to her rubber stamps collection
https://www.facebook.com/media/set/?set=a.436847789702253.121426.298622230191477&type=1

Blogsphere: TechnoratiFeedsterBloglines
Bookmark: Del.icio.usSpurlFurlSimpyBlinkDigg
RSS feed for comments on this post
One Response to "Hand Carved Rubber Stamp"
very impressive!!! Can I do a pre-order?

Thanks. Will get her to liase with you. Probably will slow down in craft as school starts again.