Dec 20 2012
Hits for this post:4531
We visited Rhythm & Hues Studio in Cyberjaya on the 17/12/2012.
My friend from the FB parenting/education group initiated this visit. (This is not the first visit organized by members of the group), unfortunately she wasn't able to make it and hence I offered myself to organize this particular trip.
Well, most might not have heard about Rhythm & Hues. You may ask "What is it? What do they do?" Even when I told hubby about the visit, he was asking me about what is R&H.
Our visit to Rhythm & Hues was for the claymation workshop.
Wait till I tell you more, you will be impressed.
Rhythm & Hues studio is a VFX studio (Visual effect studio). They are not just any small player in the local market. They have their parts in many major box office busters. You may not know that so many scenes in the movies were produced smack right at our own backyard. For once I am proud to be Malaysian!
From Rhythem & Hues website:
Rhythm & Hues is a multiple Academy Award®-winning film production studio specializing in visual effects and computer animation for feature films and television commercials.

Founded in 1987, Rhythm & Hues has been singled out as a leader by virtually all the major competitions that recognize excellence in computer graphics. Continuing to push the boundaries of the digital frontier, Rhythm & Hues has a globally distributed production infrastructure, with additional studios in Los Angeles, Mumbai and Hyderabad, India and Vancouver, Canada.

Rhythm & Hues' new facility in Kuala Lumpur has been operational since April 2009. The KL facility is an extension of the studio's global production infrastructure and works on all of the same projects – to the same high quality standards.
Nestled in one of the office buildings in Cyberjaya. Just like any ordinary office, it does not give way to what they do
The impression I had after stepping into the office was this Balinese spa/resort feel. The area shown in this photo is the meeting "room" for the staffs. So casual!!
Our session was to start at 9.30a.m. There were about 19 kids in our group.  We were gathering at the foyer downstairs. At 9.30a.m, we moved upstairs in a group and the staffs were kind of expecting us and were very friendly towards us. The person in charge was late, but we were not left unentertained.  We were ushered to the theater room to be settled down.
In the theater room
The session started 10 – 15 minutes late. But it was not really a long wait and Sarini the host was really very friendly.
We move on with our itinerary. It was presentation , Q& A session first.   The presentation started with company background, portfolios and such. R&H has an impressive portfolios, from Alvin the Chipmunk, Narnia, Hungers Game, Snow White and the Huntsman, Grown Ups to the latest Life of Pi.  We were shown some clips on how the movies are made, the animation and visual effect part of course!
The first movie that R&H Malaysia took part in production was Alvin & The Chipmunk 2. We were shown the part that Malaysian had a role to play. The scene that appeared in the movie for less than a minute, took them weeks to come up with!  We were shown clips of how the latest movie Life of Pi is made , together with a short greeting from Director Ang Li for the Malaysian Team, thanking time for making the movie a success and job well done.
Since we have been to Universal Studio in Hollywood, the kids (JS , WH & JL) already have a rough idea how movies were made, they can quickly grasp the idea and this further give them the knowledge on the animation part. They were really impressed.
After the presentation session, we were ushered into the pantry for some light refreshment. The staffs were served free meals three times (if I remember the times) a day.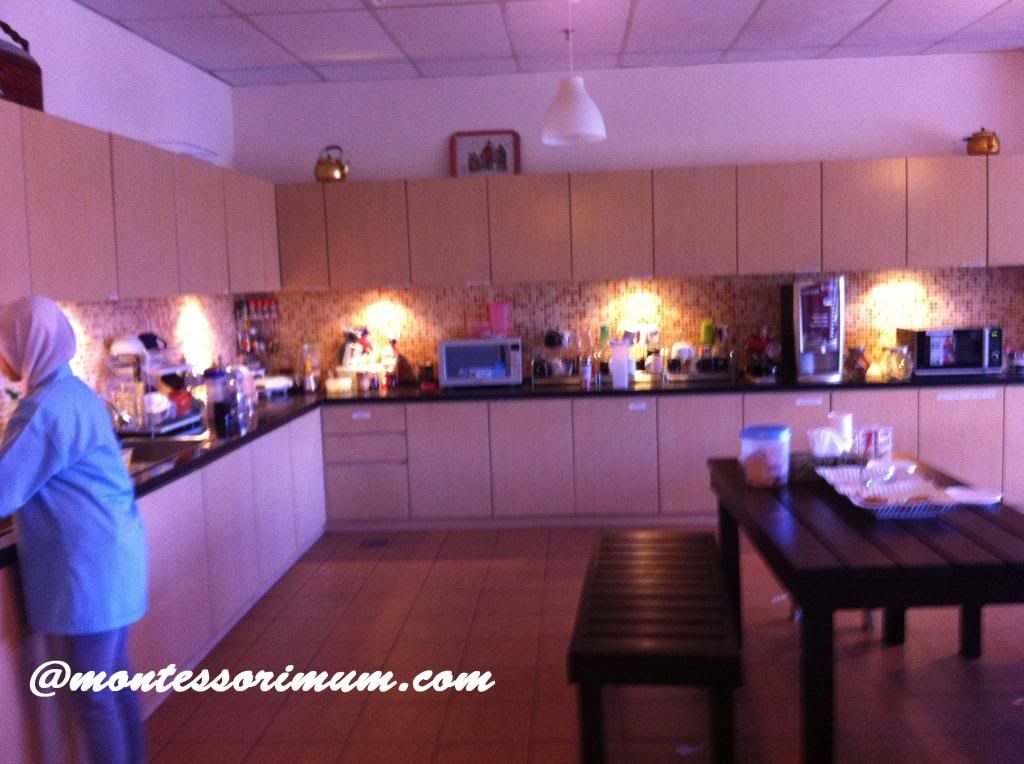 Claymation class starts after the refreshment session. Free flow of coffee, water, ample supply of biscuits and packet soya drink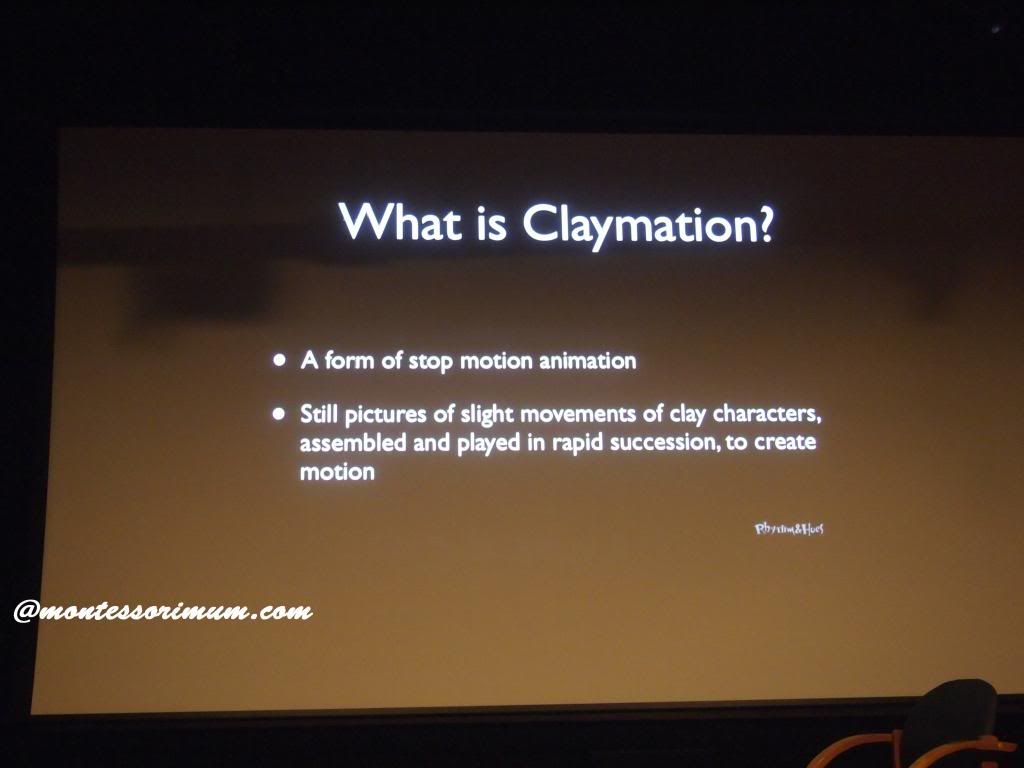 The kids were told, besides clay, they can basically used any thing for stop motion animation, like lego, paper cutting, puppets and such.
The kids were given one hour for their project. The 17 kids were divided into 4 groups. Each group has got to brainstorm for a storyline after which they were given time to produce their story. Drawing, props, sculpturing the clay. Lastly is the photo shooting time. JS and WH were in the same group. As they have shut their little sister out, JL had to join another group. I didn't help JS and WH's group, neither do I with JL's group as there was another mummy helping the girls in JL's group. Parents were advise to assist the children in the last part – snapping photos part, but I let JS handled it by herself.
After they have done with photo shooting, the photos were downloaded and make into animation using a in house software.
While waiting for the animation to be done, we were all brought for a studio tour. We were told earlier not to take photos including the presentation part as they don't want us to accidentally shoot some P&C stuffs. Hence I did not have many photos of the studio.
The session ended after the best claymation group is announced followed by group photo. The group that won the best claymation received a limited edition Life Of Pi poster. Only 150 pieces in the whole of Malaysia!
This is the claymation by JS & WH's group.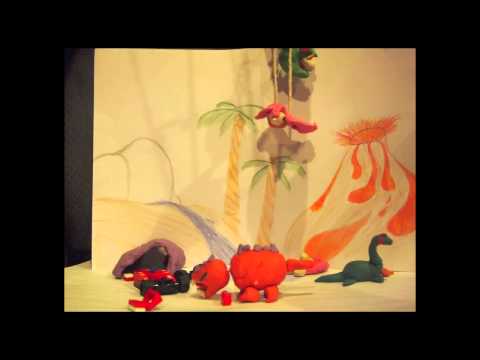 Not only the children, but I have learned a lot from this visitation. This whole visit is FOC. It is part of R&H outreach program to raise awareness among youngsters on career path and this industry.

Blogsphere: TechnoratiFeedsterBloglines
Bookmark: Del.icio.usSpurlFurlSimpyBlinkDigg
RSS feed for comments on this post
One Response to "Rhythm & Hues Studio, Cyberjaya"
Very interesting… What group is that? May I join their future activities?

Homeschooling group. You may join the group is you are pro homeschooling