Jan 06 2013
Hits for this post:3045
Since she discovered her baby teeth are shaky, she has been bugging me to bring her to the dentist. She keeps complaining about pain and needs to get them extract.
School just reopened, I was busy. She kept asking me to bring her to the dentist after school. But with two toddlers that need to nap in the afternoon, I told her to wait until weekend. I called our usual dentist for appointment but they all slots were booked for the weekend. We can still go as a walk in patient, but I can't afford to waste TIME. I am so not ready to spent one to two hour just to wait to see a dentist for minor extraction like this which probably last less than 10 minutes.
Since she insist on going, I brought her to one which I know there will be no queue.  There are four dentistry at our area. The other three are always packed and busy, but I knew this particular one is not. It's only for those with brave heart. As this dentist is the "old school" typed of dentist. Even his dental clinic's setup is the traditional style. Reminded me of my younger days visit to the dentist.He is a no nonsense dentist, not very gentle , definitely not one that knows how to "pujuk" the kids and buy kids heart. Years ago when we were very new in this town, JS visited this dentist once and I brought my maid to this dentist too. So I know very well his style.
No anesthetic given, just some numbing gel/cream was applied. She cried due to the pain. I know it would be painful as the teeth is not that shaky yet.
She cried due to pain. I guess she was a little traumatized too. She said she doesn't like this dentist. She prefers the earlier one she been before. She asked me not to bring her back to this dentist anymore. Lucky she had a much pleasant first experience, else for the rest of her life, she would have phobia with dentist.
The visit  cost me RM60. RM50 to extra two teeth and RM10 for painkiller which she didnt need.
WH was saying "Meimei,  you waste money. See, jiejie and me didn't need go dentist for this"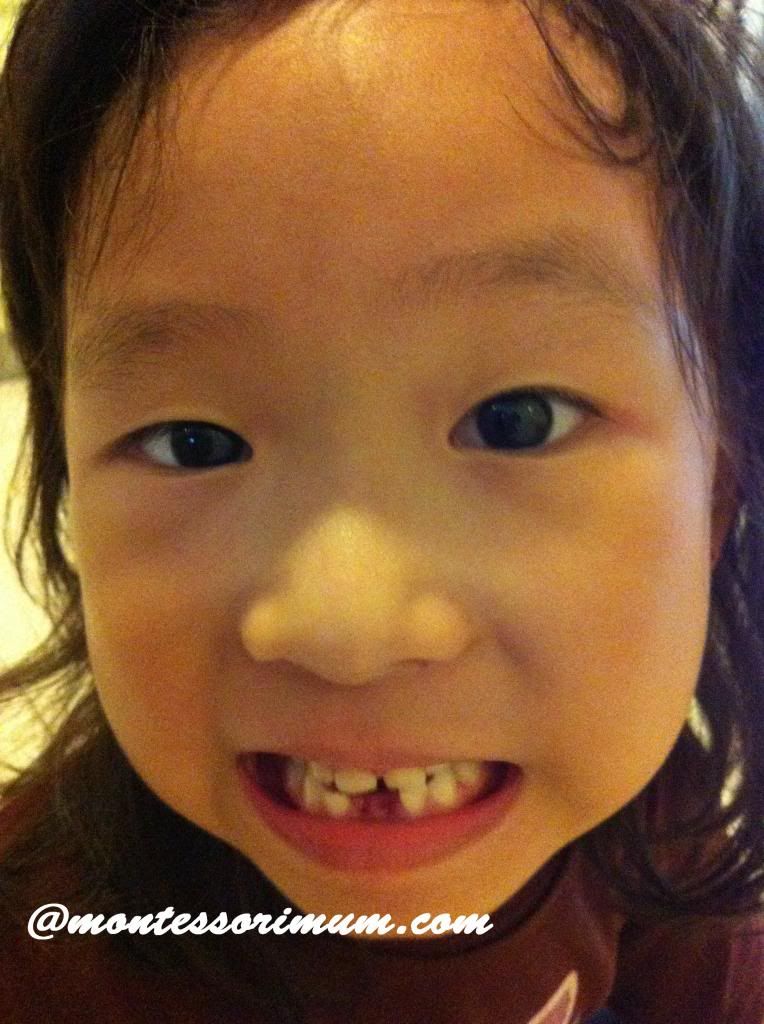 Finally she gets to use her tooth album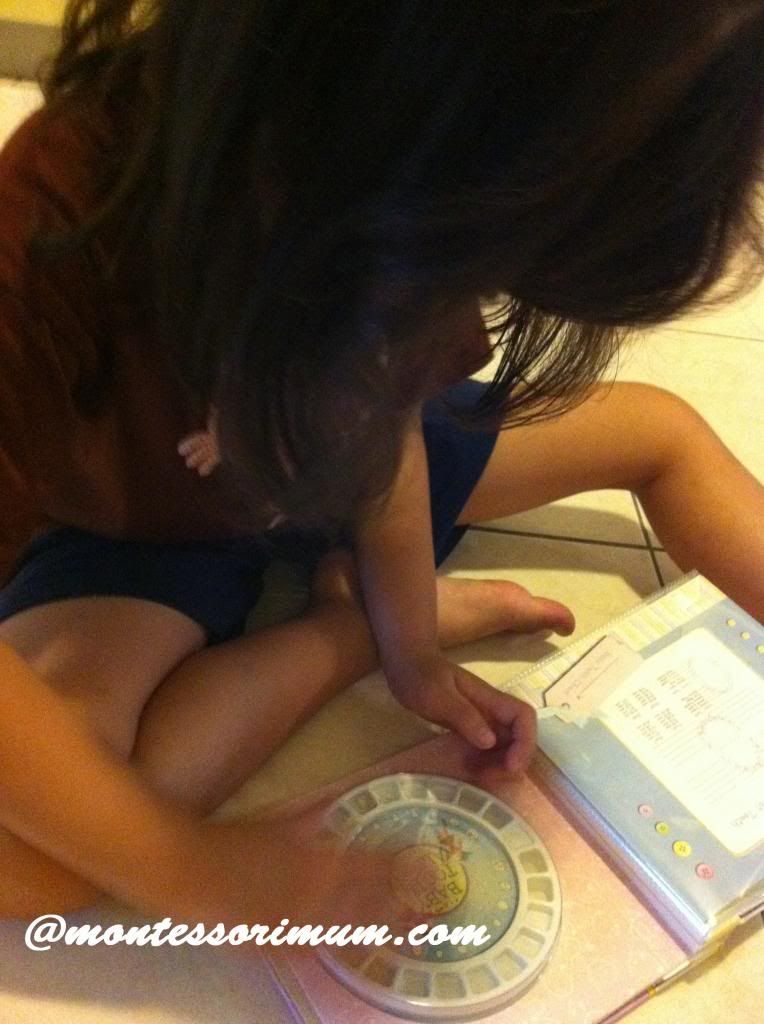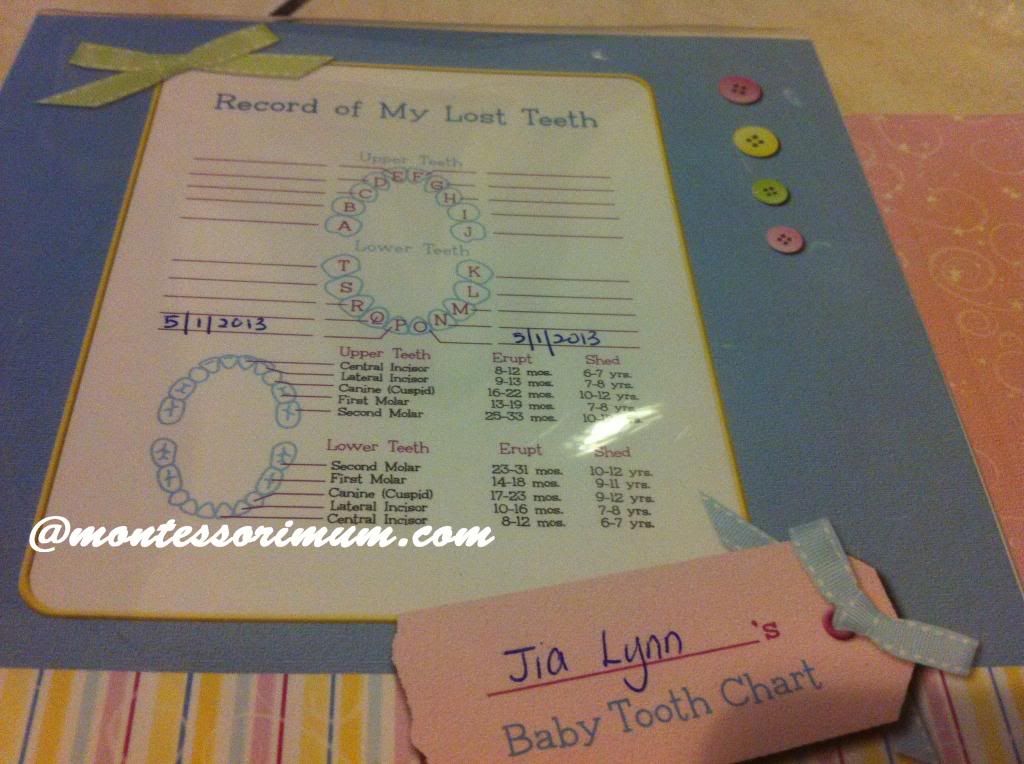 This was her first dentist visit some time during the end of November 2012
A much gentle dentist who knows how to get to the child level, talks to and calms a child.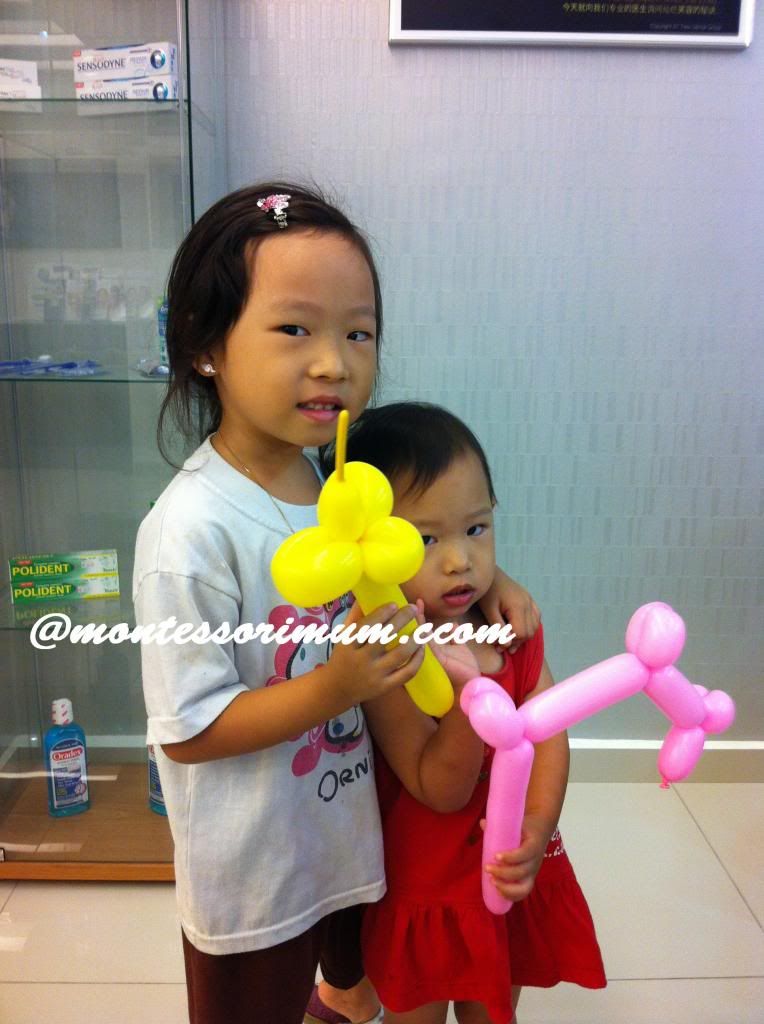 The nurse sculpted balloon for them at the end of the visit.

Blogsphere: TechnoratiFeedsterBloglines
Bookmark: Del.icio.usSpurlFurlSimpyBlinkDigg
RSS feed for comments on this post
2 Responses to "To Dentist & Out Came Baby Teeth"
#

Winnie

on 07 Jan 2013 at 1:56 pm

Where do u get the tooth album?? Looking for one too
Where is the gentle dentist that she visited first time?? is in in KK?

I got the tooth album from my friend Yvonne of http://www.fabmomsntots.com

As for dentist, the more child friendly one will either be White Dental or Khor

#

Julia

on 13 Jan 2013 at 6:41 am

Hiya… It is painful, she is so brave.. Thumb up.. Well done.

Where can I get the baby tooth daily?? Would like to get one for my son.;)

She is indeed a brave girl.

You can get the tooth album from Fab Mom and Tots