Jan 15 2013
Hits for this post:2322
How did JS and WH cope with such a sudden change?
On Tuesday, after I told JS I had put in the letter of application to the Ministry of Education, she looks a little gloom and sad throughout the day.
JS and WH's relationship improved since WH started standard 1 in the same school. I think probably due to the common topics that share and talk about.  When WH started standard 1, both of them were in the same schooling session. Both in afternoon class where I used to drop and pick them up from school.  During the 2nd of of that year, when our maid left, I engaged a transporter service to pick them home after school. JS is always the one looking after her brother. Standing up for him when he was bullied. She was also my spy and informer telling me what happened to the brother at school.
Comes standard 2, they were in different session, JS morning and WH in the afternoon, but JS still goes spot on her brother during school dismissal when all the lower grades are assembling in the hall. WH is her lunch delivery shall she needs to stay back in school for sport practice.  Sometimes JS passes money, stationary to WH and sometimes JS gets extra money from WH. They have their own way of interaction and bond when they are in the same school though different session.
I can understand how JS felt. She would be on her own now whereby her brother would be in another school. No more common topic to gossip about especially gossips on teachers. I knew she needs time to get adjusted to this new arrangement. It took her a day to accept this change.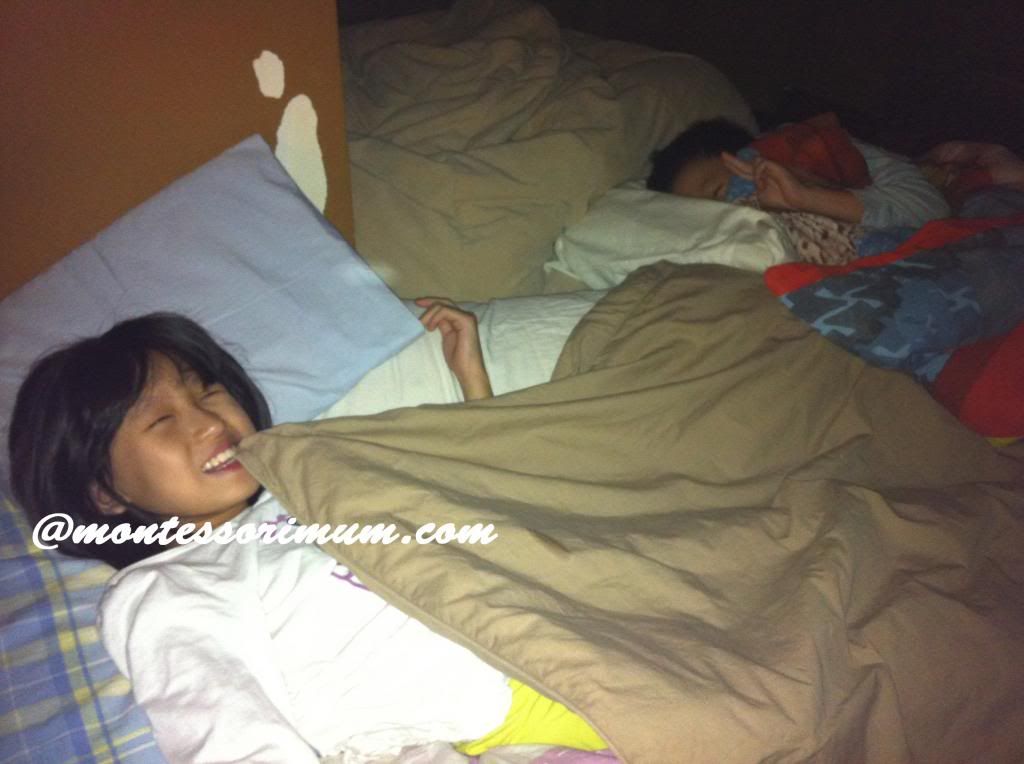 usually JS won't let WH shares her bed, but that night i put in the transfer application, both were chit chatting about their school even way after bedtime.
Sometimes we think that it's fair every child gets the same treatment. But same treatment doesn't mean it's of benefit to them, as each and every child is unique and different. I can't say it's only fair all my children attend the same school, but what is important is their capabilities to cope. That's what I told JS too. By transferring WH to another school is not because i am being unfair. I told her that his brother will cope better in a new school. I told her that she can still teach her brother Mandarin and WH can teach her BM. They can still talk about schools etc.
As for WH, I am glad the application take a week to process. That gave him a week to be more mentally prepared and let the reality sank in to him.  I am glad the change wasn't abruptly carried out. It was a good one week phase out and transition for him.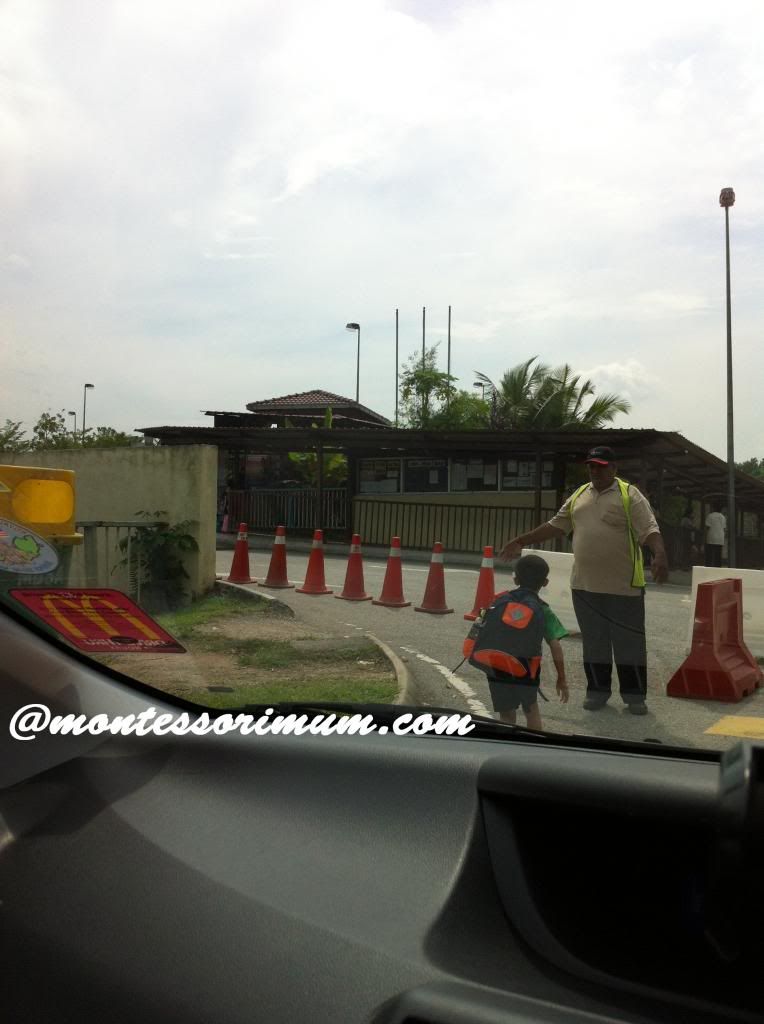 This was taken on the day I put in the application. I felt quite sad knowing that it would be his last week walking this path. Very emotional when I see him walking in the school.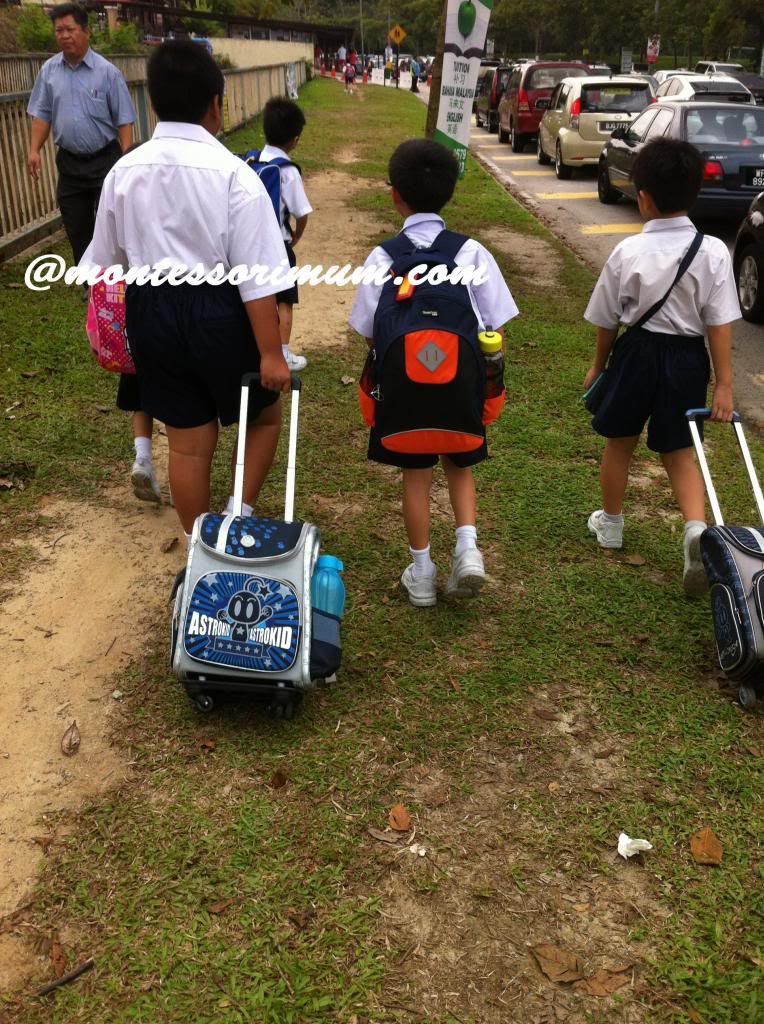 His last day in SJKC. I went into the school with him as i needed to collect the documents from his class teacher. He met his friends from the same transporter. They were chatting and he told them it was his last day in school. Kinda sad to see that he had to bid farewell to his friends. Actually he need not be in school on Friday already, but I still let him go. At least we put this to an end in a proper manner
The very last time he is walking this long long walkway into the school assembly hall as a student of that school.
A brand new start awaiting for him ahead.

Blogsphere: TechnoratiFeedsterBloglines
Bookmark: Del.icio.usSpurlFurlSimpyBlinkDigg
RSS feed for comments on this post
Comments Off