May 01 2013
Hits for this post:2240
As part of our out of school activities, I have signed up for the worldwide cultural swap program.
I reckon this would be a fun activities to involve the kids in. They get to learn more about their own country and at the same time get exposure to other countries and cultures. Not forgetting the fun of receive packages in the mailbox delivered by postman.  Long ago, when I was younger, I used to have lots of pen pal and I used to look forward to letters in the mailbox. Sadly in this technology era, no one sends snail mails anymore and my kids never get the chance to actually experience the feeling for waiting for letters , having surprises in the letterbox. This project somehow made up the lost of not having pen pal.
This is how the program works.  We were assigned to a group of five families from around the world and each family has got to send a package about their country to each other.
I got a mail informing me the families that are participating in my group somewhere late in February. 2 families from USA, 1 from Estonia and another from New Zealand.  We had agreed to post out our package by early April.  The kids and I only had a month to prepare. On top of going to school, completing homework, we were also busy with the charity bazaar that we were involved in. I had so little time to actually bring them to Central Market in KL to hunt for the stuffs we needed.  (We did it during the school holiday where we took LRT down to town)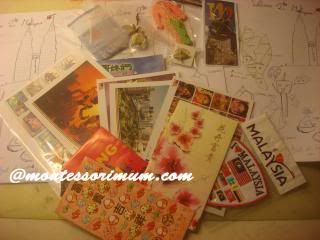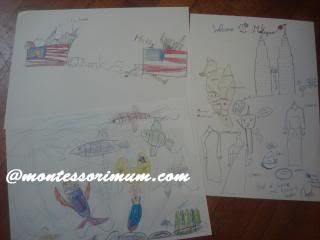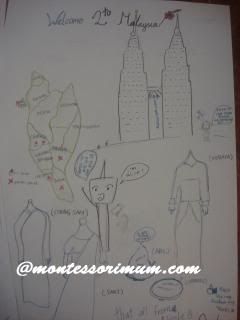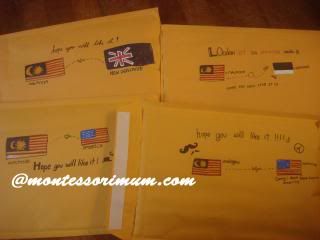 This is what we have prepared.  We didn't have much time and I feel that we could have done better.
We have received two packages from the 4 families in the group.
Here's what we received from Texas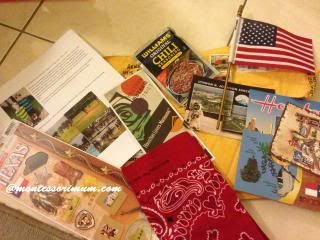 From Estonia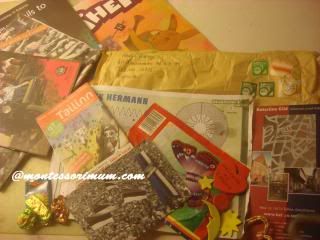 The kids still want to participate in another round of cultural swap.
If you are interested, you can find out more from here

Blogsphere: TechnoratiFeedsterBloglines
Bookmark: Del.icio.usSpurlFurlSimpyBlinkDigg
RSS feed for comments on this post
Comments Off