Apr 09 2014
Hits for this post:3548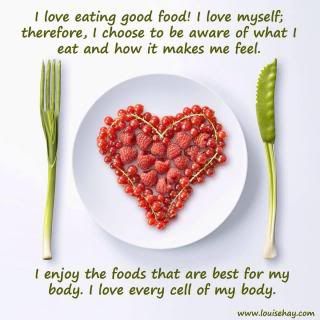 As a mother of four little and growing children, I not only concern about their studies and well being, most of all that I care about is what I laid on the dining table and feed their little mouths. I strongly believe in healthy , balance diet and it has to start from day one of their life and from home. I believe in feeding the children for lifelong health.
We all know, breakfast is the most important meal of the day. We adults eat breakfast each day to perform our best, kids need it even more. Their growing bodies and developing brains rely heavily on the regular intake of food. When kids skip breakfast, they can end up going for long periods of time without food and this period of semi-starvation can create a lot of physical, intellectual, and behavioral problems for them. It is my vital task as a mother , to make sure my kiddos have breakfast daily.
However, two of the greatest obstacles to healthy eating at home and eating breakfast early in the morning are boredom and time.  It is deemed to be a challenge for me as sometimes myself or the kids want to steal a few more minutes of sleep. The good news is, it only takes a little commitment, imagination and organization to change and cultivate a eating program and habit for a better.
I usually gets up at 5.40a.m on a school day to prepare their breakfast and by 6.15a.m, the eldest will be off for school. Time is really a key here, where I need to get ready healthy and appetizing breakfast for groggy heads. One of the quick breakfast that I resort to is to let them have milk, almond milk, oat milk or  soy milk on a rush morning. Soy milk is one that is well liked by my children for the time being.
Why soy milk? As we know from recent studies, cow's milk particularly formula milk is one of the culprit that leads to some health issues. Hence I started cutting down on cow's milk and opt for other protein source.  It is suitable for lactose intolerance kids, low fat and plant based.  Soy protein helps to reduce cholesterol too.
I would love to make my own soy milk, but as usual, time is always not at my favor.   I always go for Nutrisoy soy milk as my trusted drinks for my family. It's packed hygienically and conveniently for consumption at or out of home. It has no added preservatives, flavoring and coloring.
Recently when I had a mental block on what other breakfast to prepare for the kids and by luck I was invited to participate in NutriSoy Breakfast Love Campaign. This is a campaign by F&N Seasons NutriSoy to bring out a community message to Malaysian mums the importance of breakfast. To show us mothers, how easy it is to pair breakfast with F&N Seasons Nutrisoy for a wholesome meal to start of the day.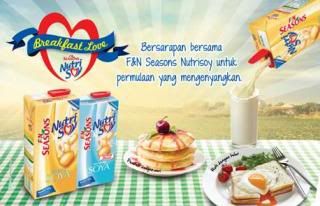 At the cooking demo that I am honored to have attended, a group of mothers were shown some  creative, simple and quick ways to dish up yummylicious breakfast for our loves one. One of the quick on the go healthy breakfast would be splashing some NutriSoy soy milk over cereal. Effortless I must say!
The cooking demo by F&N Seasons NutriSoy Breakfast Love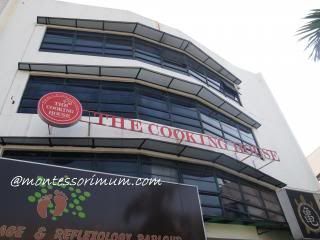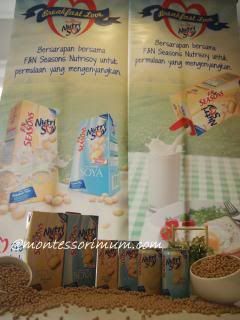 I was expecting a sit down, watch kind of cooking demo.  However, it turned out to be a fun session where the participants having hands on experiences in the kitchen.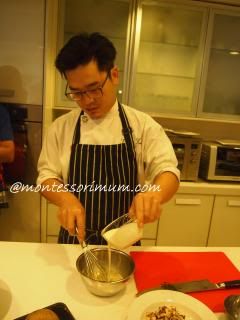 We were shown how to make NutriSoy Pancake with banana, toasted almonds, mushroom omelette with oven roasted tomatoes, homemade banana and walnut muffins with dark chocolate and wholemeal breakfast wrap with mixed greens and grilled chicken.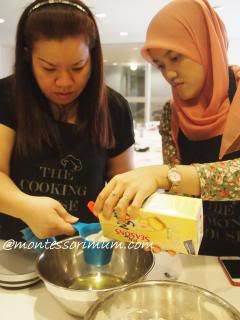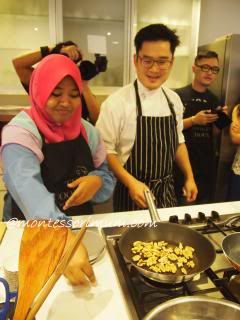 The cooking demo lasted about 2 hours. While the muffins were baking in the oven, when the chicken is being grilled, the aroma of it just made our tummy growling.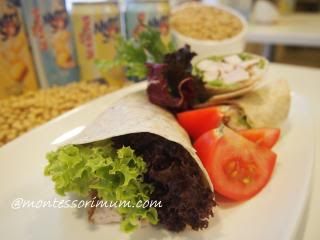 wholemeal breakfast wrap with mixed greens and grilled chicken
 NutriSoy Pancake with banana, toasted almonds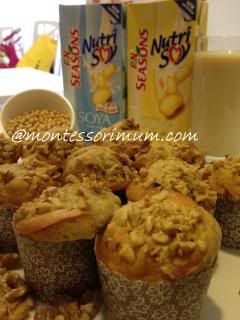 homemade banana and walnut muffins with dark chocolate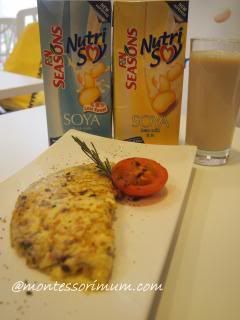 mushroom omelette with oven roasted tomatoes
Tadaa… after two hours, these are the yummilious food waiting for us to dig in.
All the recipes shared were not new to me, it's something I have prepared before for the kids, but it's refreshing to the mind, giving new ideas to come out with more variation. Picking up a few cooking tips from the Chef as well. Arming with some new tips, my mojo to cook for my little ones was revived. It's like "Hey, I have not baked muffins for while! I should be doing that when I got home!".
At the end of the session, I brought home some NutriSoy for the family. Yummeeh!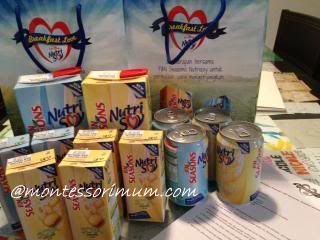 Thank you #NutriSoyMY #BreakfastLove for the wonderful session.
For more details of F&N Seasons NutriSoy Breakfast Love campaign and more breakfast recipes with F&N Seasons NutriSoy, check out and LIKE F&N NutriSoy
Facebook page at http://www.facebook.com/NutriSoy.My!

Blogsphere: TechnoratiFeedsterBloglines
Bookmark: Del.icio.usSpurlFurlSimpyBlinkDigg
RSS feed for comments on this post
Comments Off