Oct 11 2014
Hits for this post:5839
Attention to your mommies with little children, here's a chance, a platform for your child to shine. Each and every child is talented in their own way, we as mother knew it, what is lacking is a platform for them to shine and be recognized.  Danone Dumex is not giving Malaysia children the chance to shine through their nationwise Dugrostar campaign.  Through this campaign, children are going to be inspired and encouraged to discover their fullest potential and showcase their talens across Malaysia
This star search campaign  is opened to children in two age-based categories: three to six years AND six plus to 10 years.  Participants in each age category can enter in these various segments, either individually or in a group of six. The segments include singing, dancing, playing an instrument or a combination of these talents.
Participation is free of charge and parents can register their child by doing any of the following:
1. Uploading a video of their child's performance at www.dugro.com.my
2. Visiting select nationwide roadshows where live recordings can be made at the Dugrostar Recording Booth
3. Submitting the completed registration form with a recording of their child's performance and mailing it to the address found on the registration form.
Children can also enjoy exclusive Dugrostar™ collectibles with purchases of Dugro® 900g softpacks during
the campaign period, such as piano or guitar bags, cool jackets and watches, and much more!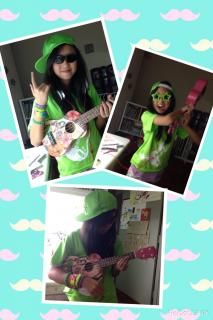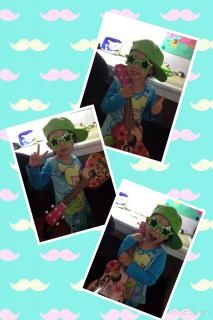 Note: Submissions close on the 12th of October.
For more information on Dugro® and Dugrostar™, log on to www.dugro.com.my or call the Dumex CareLine at 1-800-38-1038.
Now that you are reading this and keen to submit your entry, you may want to use this Unique Code of
HH0003
!  This will be tracked on the entries coming from me!! 3 lucky readers who is using this code to submit their entry will get a suprise gift from me.
Here's the step to step guide on how you can participate in this campaign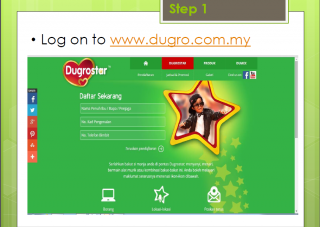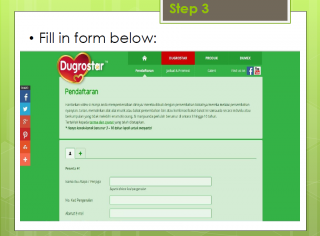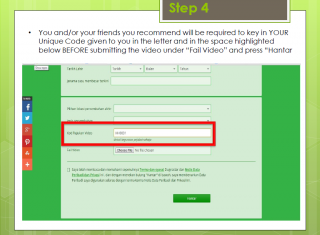 Good Luck!

Blogsphere: TechnoratiFeedsterBloglines
Bookmark: Del.icio.usSpurlFurlSimpyBlinkDigg
RSS feed for comments on this post
Comments Off