Mar 30 2007
Hits for this post:5290
This tag looks easy..but got a lot of rules… have to cleary read through to see how it works… but thanks to Immomsdaughter for tagging me.
I love watching The Sound Of Music… I've been watching the movie for more than 20 times.
The greeny hills where Maria and the Von Trapp children sang has always captured my heart… so the place I want to visit will be Austria. Besides that Austria has been a home country of the famous musician Wolfgang Mozart. I will love to go Vienna to enjoy some classical music opera and to Salzburg to visit all the grand old buildings.
The Country side in Austria…so soothing view. The place where The Sound Of Music is made.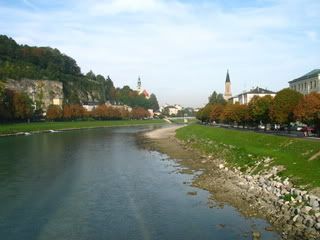 **********************************************************

**Start Copy**
Proposition : Where do you want to go Next, OUTSIDE OF YOUR COUNTRY, for tourism, work , study, whatever.
Requirements: Find some info about the place, itenary etc, pics if possible so you get MORE Traffic coming in, and maybe some people can find somewhere to go to. Excludes your NEXT DOOR NEIGHBOUR, ie Singapore,Malaysia,Brunei, a country that borders yours.You must register for MyBloglog so we can blogwalk ah…..get it?
Quantity : FIVE PEOPLE.
Tag Mode : Chain Link. 15 of them.You leave 15 people and their DEEP LINK of their Blog Name and TAGGED POST and hit out for five more. So it will look like
Azrin going Down Under
Athira Baby and her Balamory Antics
Immomsdaughter visit World Heritage New Zealand
**Add in the blog you get the tags from and tagged post.**
I am going to TAG these peeps:
*********************************************************
Extra Rules: you cannot Tag another person who has performed the Tagging Rights to Travel. Check yr commentators.
You MUST PASS this tag within 7 days of receiving it , or loose a days worth of Blog Revenue or $10 to charity. Can?Makes it interesting anyway.So no Lazy Tags running about, and yeah, eventually, there will be less than a 1:3 chance you can't tag that someone. And pay those people in the list a visit, you never know if you can pinch / recycle some ideas for your next entry!


Blogsphere: TechnoratiFeedsterBloglines
Bookmark: Del.icio.usSpurlFurlSimpyBlinkDigg
RSS feed for comments on this post
4 Responses to "The Going Around The Globe Tag"
Looks like the St.Moritz Pass lake in the Swiss-Austrian border in summer. Still cold then.

azrin @ http://www.singapura.eu

Not too sure…never been…found the pic when surfing

never know that I got this tag, luckily read your blog..hehe…give me sometime for this tag, need to find out something about my Europe trip

hehe..take your time to do the homework.

[...] Azrin going Down Under MaRLinda in Disneyland Paris Athira Baby and her Balamory Antics MSAU shopping in Japan Shannon revisits Australia Immomsdaughter visit World Heritage New Zealand MontessoriMum going to Austria Judy Chow visit Europe SSS1979 aka Nicole visit Korea Sue relaxes with her family in Australia [...]

[...] **********************************Start Copy************************************** Azrin going Down UnderMaRLinda in Disneyland ParisAthira Baby and her Balamory AnticsMSAU shopping in JapanShannon revisits AustraliaImmomsdaughter visit World Heritage New ZealandMontessoriMum going to AustriaJudy Chow visit EuropeSSS1979 aka Nicole visit Koreababyfiona want to find turtle in Hong KongNastasshea@Nesh want to Luau at Hawaii [...]